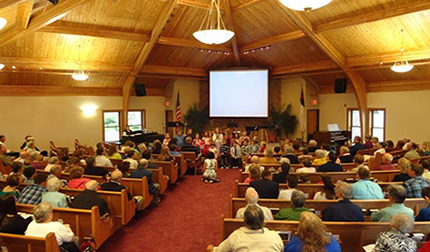 Sunday Worship Service
Our Sunday Worship Service is held at 10:00 am. We have two Staffed nurseries (Infants and Toddlers, and 2's and 3's) Pagers are available. Jr. Church is available for the boys and girls for boys and girls ages 4 to 4th grade.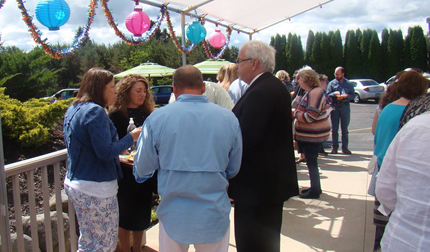 Getting Better Acquainted
Each Sunday June - August after the Morning Worship Service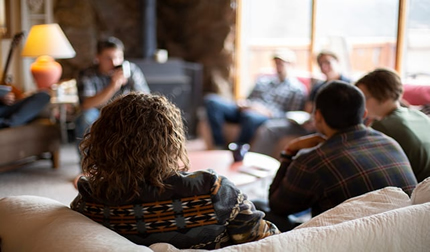 Small Groups
Small Groups are an opportunity to gather to study God's Word together. Currently we are studying Revelation. Presently, there are two groups that meet, one right after the morning service and the other meets at 5:30 on Sunday Nights. Small Groups meet on the first and third Sundays of the month.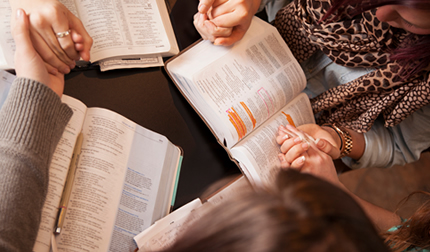 Wednesday Bible Study
Every Wednesday at 6:30 pm, we meet for a special FAMILY NIGHT with a time of prayer and a practical Bible study for the ADULTS. The YOUTH meet for a study designed especially for them. Our children's program, for ages 4 to 5th grade is called "Kingdom Kids". A staffed Nursery is provided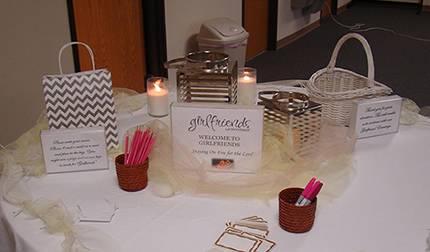 Girlfriends Unlimited
Girlfriends Unlimited Outreach and Bible Study. Ladies - 3rd Thursday of each month at 6:30 P.M.