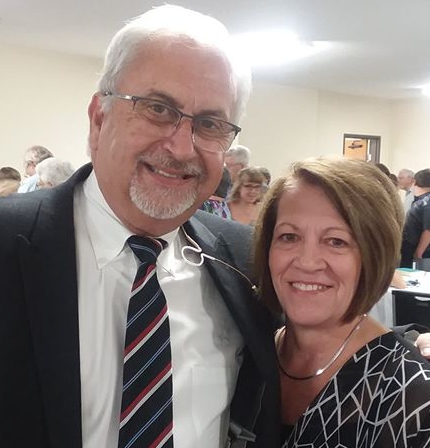 Pastor Steve Beigle came to Petoskey in 1986 from Springfield, Ohio where he had served as senior Pastor for ten years. Prior to that he served as associate pastor for two years in Goshen, Indiana. Steve was born in Altoona, Pennsylvania but spent the early years growing up in Flint, Michigan and then his family moved to Battle Creek where he graduated from high school.
Pastor Steve received his Bachelors Degree from what was then Fort Wayne Bible College in Fort Wayne, Indiana and that is where he met his wife Linda. They have been married for 46 years and have 3 grown children and 10 grandchildren.
Pastor Steve loves to communicate the wonderful unchanging truth of the Scripture. He is passionate about what it means to live for Christ. We encourage you to come and be a part of our services.
Connect with Pastor Steve: