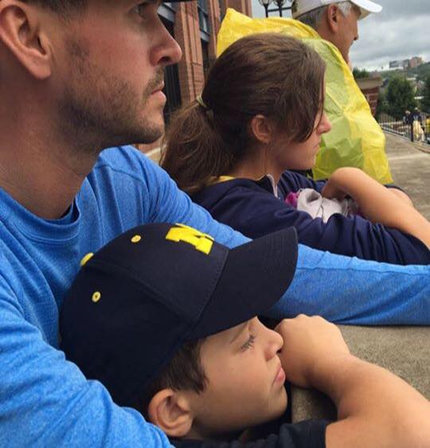 Rob has served as the Youth Director at Trinity Missionary Church more than 19 years. The youth ministry focuses on the heart, character, and the priorities of young people today. Of his ministry, Rob says, "The building of a strong foundation today will allow our young people opportunities for the future in whatever direction God may lead them. We strive to leave a 'mark' that will tell the world what type of individual they are."
Rob grew up in Northern Michigan graduating from Petoskey High School in 1994. He returned home with his wife in 2001 to raise their family. Rob and Michelle are enjoying their three girls Taylor, Tori, Trista and their son Jordan. They also enjoy all that Northern Michigan has to offer. They are involved with their kids activities of basketball and swimming and Rob is coaching baseball. This busy family have a heart for the youth of Trinity.
Rob graduated with a Bachelor's degree from Bethel College in 1999 and finished his Master's Degree in Physical Therapy from Andrews University in 2001. Professionally, he has worked in Petoskey for the past 20 years with a focus in orthopedic injuries and strives to be on the cutting edge of sports related injuries. He also owns and operates SST (fitness facility) in Petoskey. Rob has had the opportunity to work with amateur, collegiate and professional athletes and has also been fortunate enough to spend some time with Major League Baseball and their training program.
Connect with Rob: